You need reliable long lasting power for your devices. Some of your devices are high drain devices (e.g. a digital camera), others need a bit less energy (e.g. a remote control). No matter what kind of device you use, you can trust Duracell to deliver long lasting power.
The long lasting performance of a Duracell battery is possible due to the modern technologies inside the battery. The three primary technologies are: Duralock, POWERCHECK™ and High Density Core. Duralock keeps active materials inside the robust case and prevents leakage. POWERCHECK™ helps control how much power is left inside the battery and therefore enables you to use the battery to the very end. And the High Density Core of Duracell Ultra is filled with more active ingredients and, as a result, delivers more energy. All these technologies enables the long lasting power of Duracell batteries.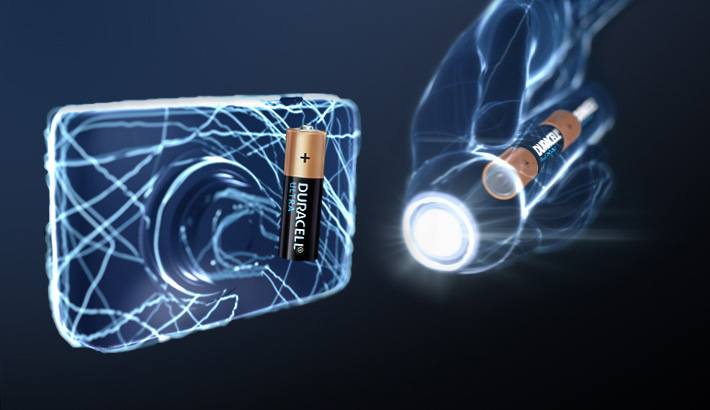 Long lasting performance for your comfort

Duracell batteries provide long lasting power to make you sure that your everyday devices work properly without unexpected interruptions.