Fit more energy in your regular size batteries, with Duracell's batteries with High Density Core you can!
They are packed effectively, creating the dense and compact structure of the High Density Core. In effect, it gives significantly more power and operating time in comparison to zinc carbon batteries.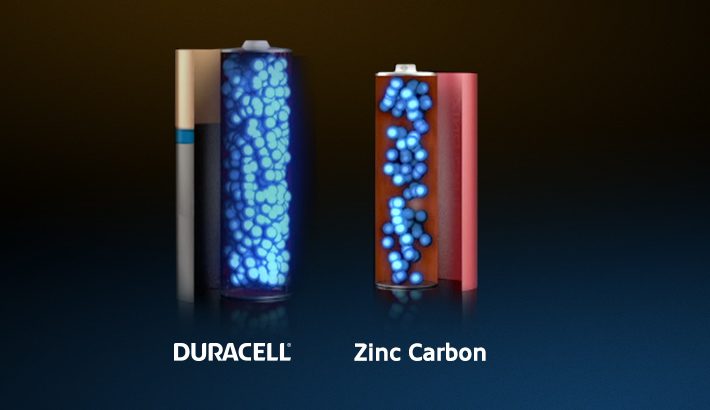 The High Density Core means more power

Duracell batteries with a High Density Core give you long-lasting power, because they are filled with more active ingredients. The weight speaks for itself.
Duracell batteries with the High Density Core are heavier than ordinary zinc ones. You can easily feel their weight in your hand. What does this mean? More weight eaquals more active material, and more active material equals more power. Duracell's Hi-Density Core technology provides long-lasting alkaline power for both high and low drain devices, so you can be sure that their performance will be reliable. Look in your store for Duracell Ultra batteries and enjoy using your devices without unnecessary interruptions.