Duracell Specialty CR2032 Lithium Coin Battery 3V
#1 Longest Lasting CR2032 lithium coin battery*
---
---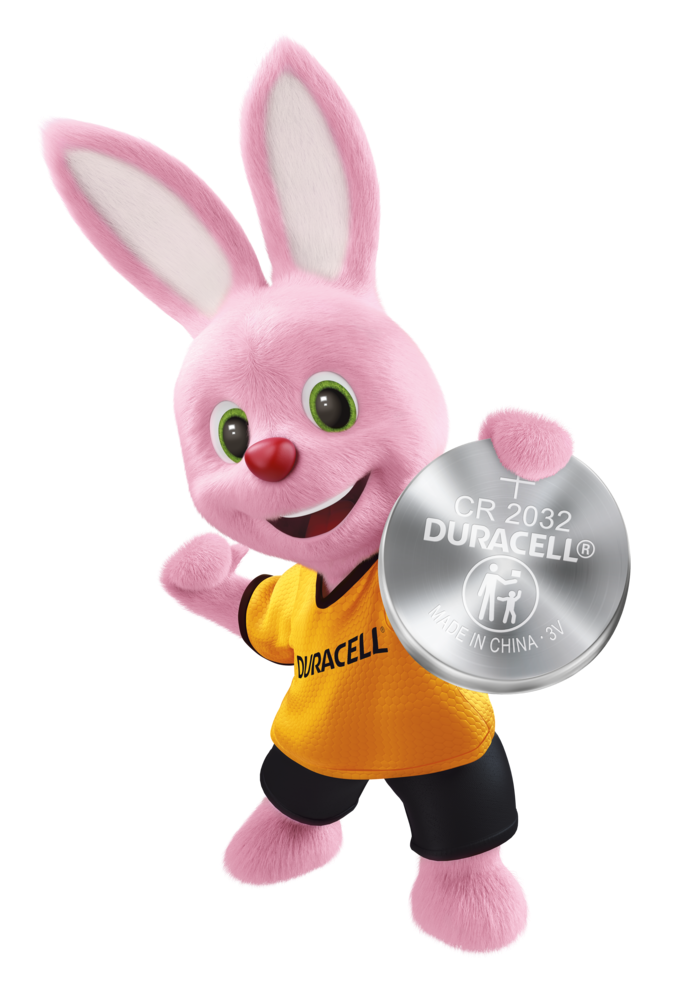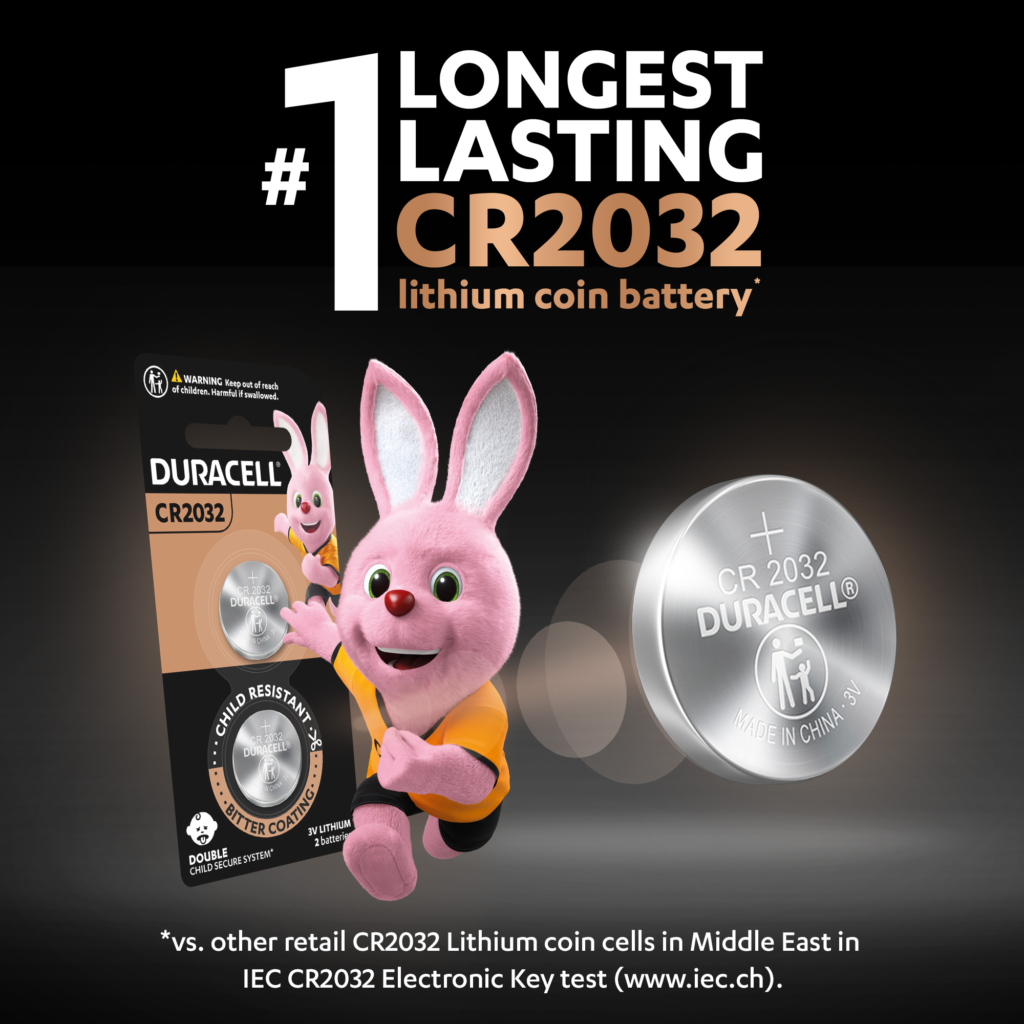 #1 Longest Lasting CR2032 lithium coin battery* *vs. other retail CR2032 Lithium coin cells in Middle East in IEC CR2032 Electronic Key test(www.iec.ch).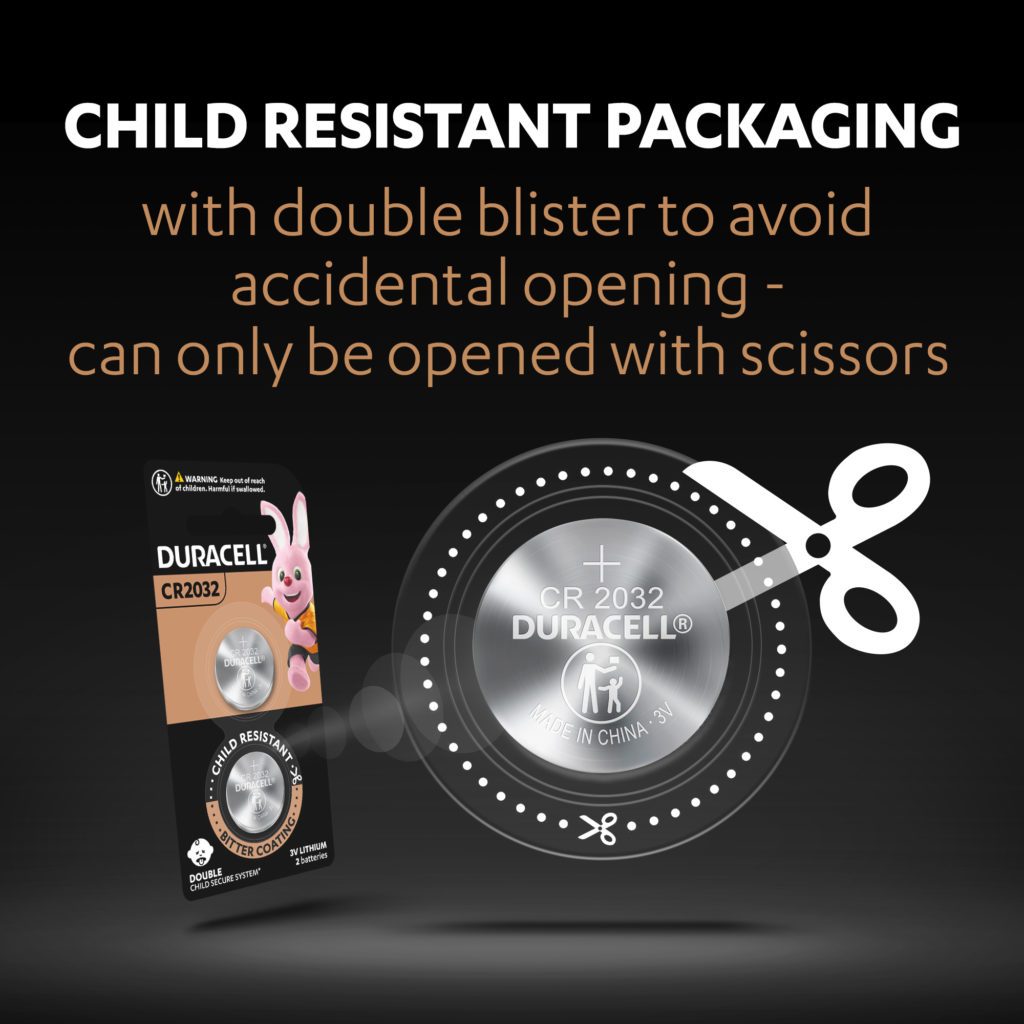 CHILD RESISTANT PACKAGING with double blister to avoid accidental opening - can only be opened with scissors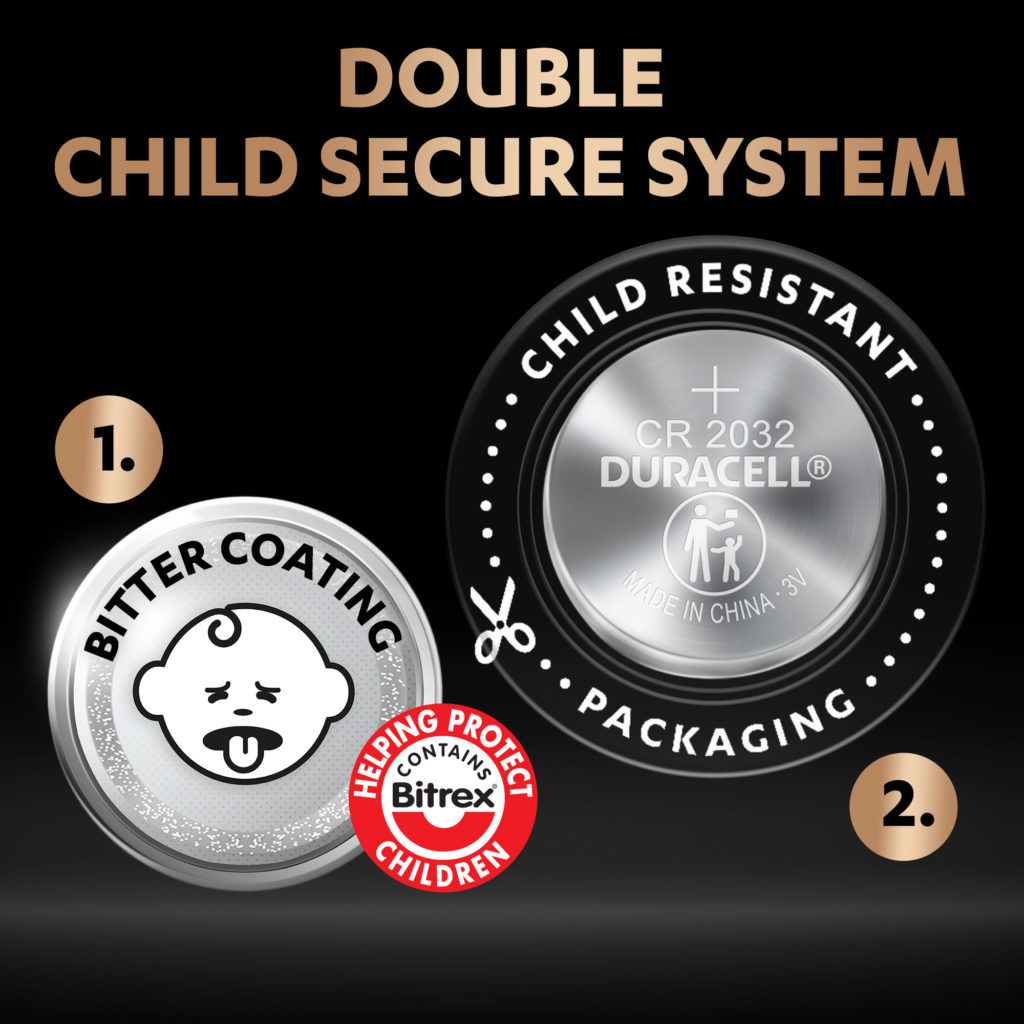 Double child secure system Bitter coating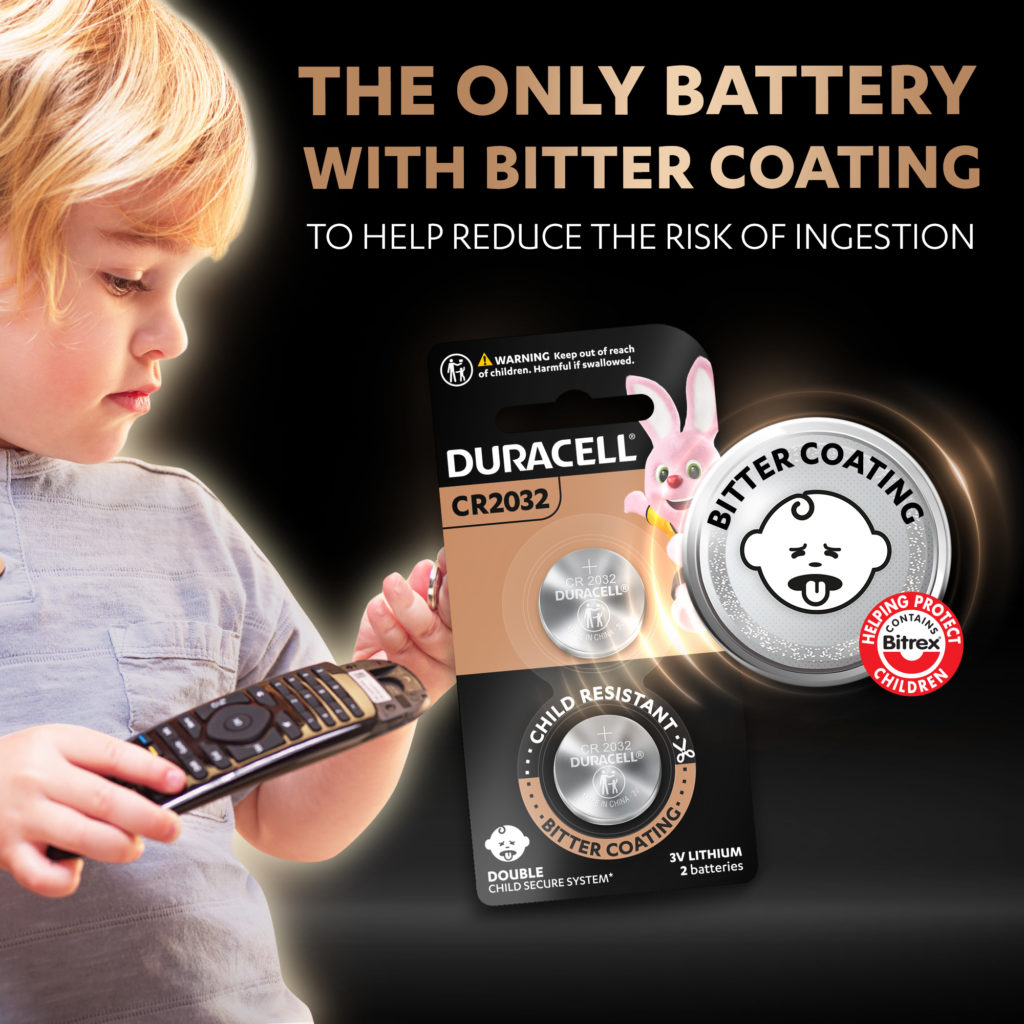 The only battery with bitter coating to help reduce the risk of ingestion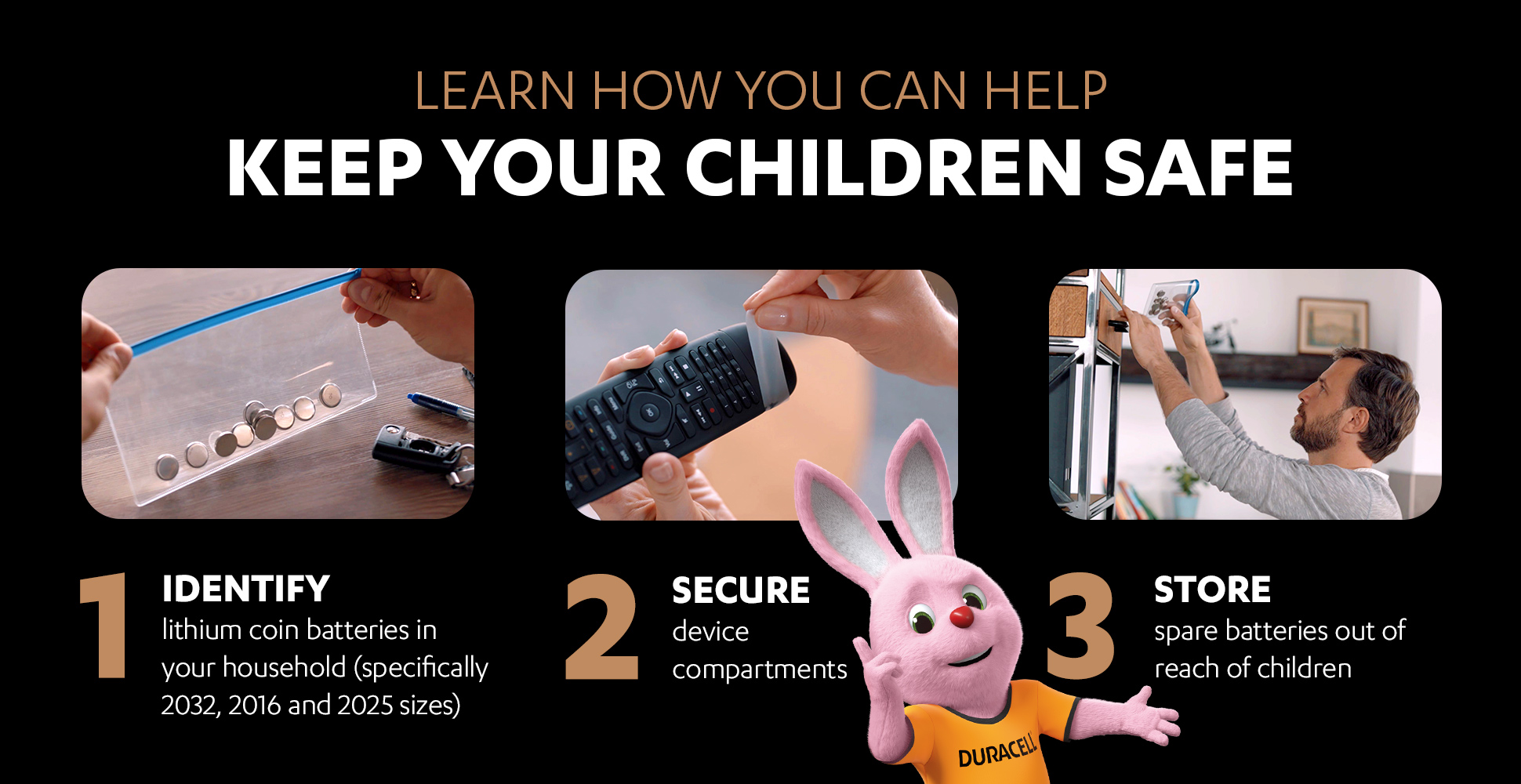 Duracell CR2032 lithium coin batteries are made with high-purity lithium, providing long lasting power for your specialty devices. They have up to 10 years of in-storage guarantee so you can be confident these lithium coin batteries will be ready when you need them. To help increase the level of child security, Duracell has introduced its Double Child Secure System - a bitter taste coating is applied on the front of the cell and each cell is packed in a child resistant packaging to help reduce the risk of battery ingestion. Suitable for use in keyfobs, weighing scales, small remotes, sensors, medical devices, fitness and sports devices, security devices and more.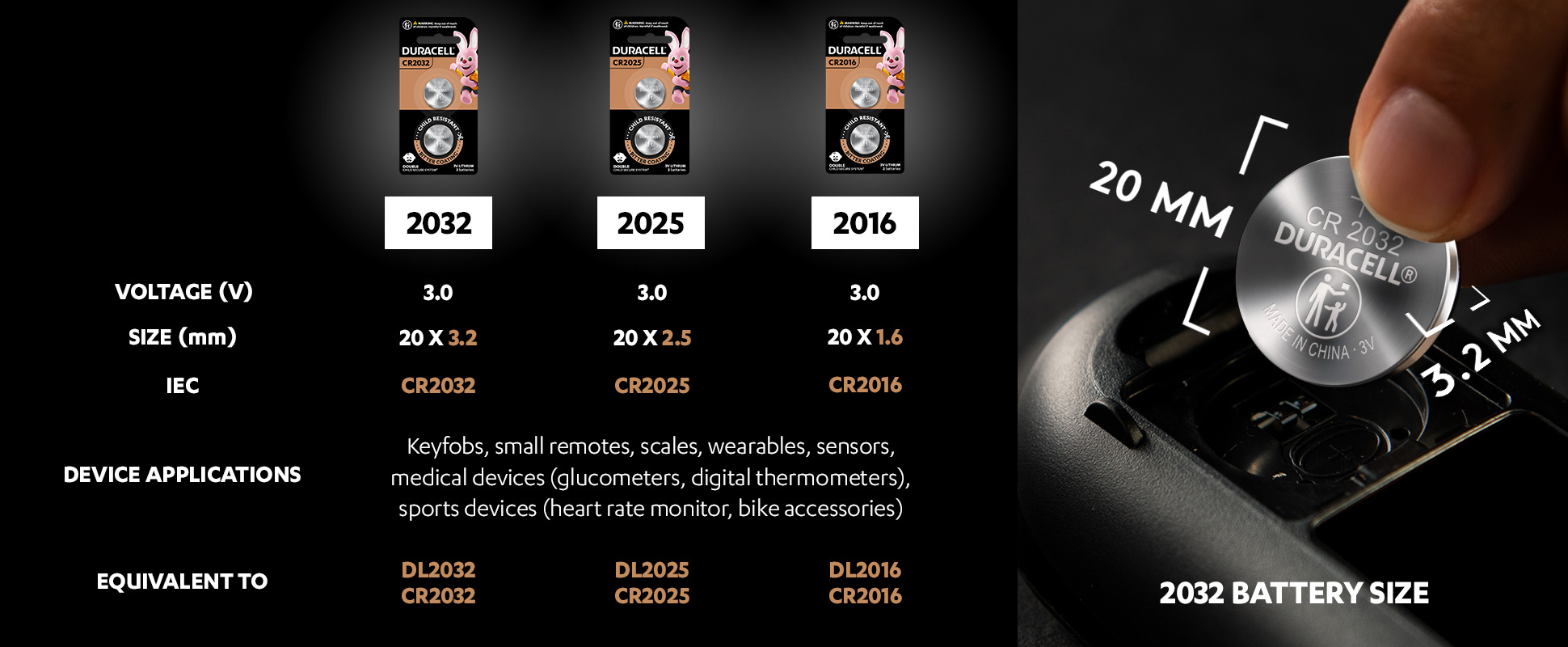 Lithium Coin Battery Safety